Environmental Site Assessments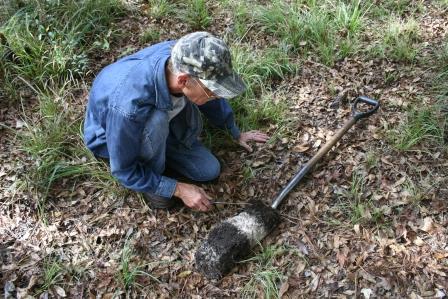 Georgia Oilmen's Service provides comprehensive environmental site assessments (ESAs) to our clients who are in the process of or considering a real estate transaction. Because property owners will be responsible for cleaning up any damage from contamination, it is important to find out any potential hazards of the land before you purchase.
With each ESA, our goal is to reveal any environmental risks or potential threats that are present on the respective property and to educate our clients on potential environmental liabilities and how to move forward.
Two of our most common types of site assessments are:
To learn more or to speak to one of our team members about an assessment give us a call at (678) 225-4558 or fill out our form to contact our team today.
Details
Taking over a property or site may warrant an environmental due diligence audit. We will perform an ESA to help you determine the level of environmental compliance on your property.
If any contamination from the site is possible, our team will help you determine the liability for any necessary remediation. These assessments are conducted to satisfy the level of appropriate inquiry for the purposes of the Comprehensive Environmental Response, Compensation and Liability Act of 1980 (CERCLA) innocent landowner defense. All assessments are completed in accordance with the latest EPA ASTM standards, ES1257-05 and ES1257-05.

The primary goal of a Phase I ESA is to research and gather facts on the property to determine if a further investigation is warranted. If the conclusions drawn from the Phase I ESA indicate the potential for contamination, then GOS may enter into a Phase II ESA.
With each step, our team will take the time to discuss options and cost-effective solutions with you. To learn more about our environmental due diligence audits, please contact us.