Phase II Environmental Site Assessments
Should a Phase I ESA reveal the potential for contamination of soil, groundwater and/or surface water, a Phase II ESA may be needed to evaluate the environmental condition of the property. Ultimately, a Phase II ESA exists to identify the presence of petroleum products or other harmful waste on a property.
Georgia Oilmen's Se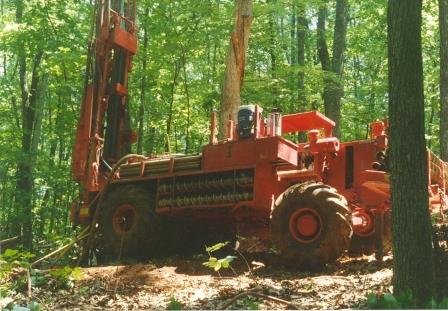 rvices (GOS) utilizes sampling and laboratory analysis to confirm the presence of hazaradous materials. Some of the tests we perform during a Phase II ESA include:
Geophysical testing for buried tanks
Soil and groundwater sampling
All samples are properly preserved and placed in appropriate containers for laboratory analysis. GOS has the ability to implement long-term sampling plans in the event of discharges to sewer systems, stream quality assessments or chemical waste discharges. A report is prepared summarizing the findings and recommending remedial solutions (if needed).
Don't miss our FAQ page that addresses some common questions about Phase II ESAs. To learn more, please contact us.