Tank Testing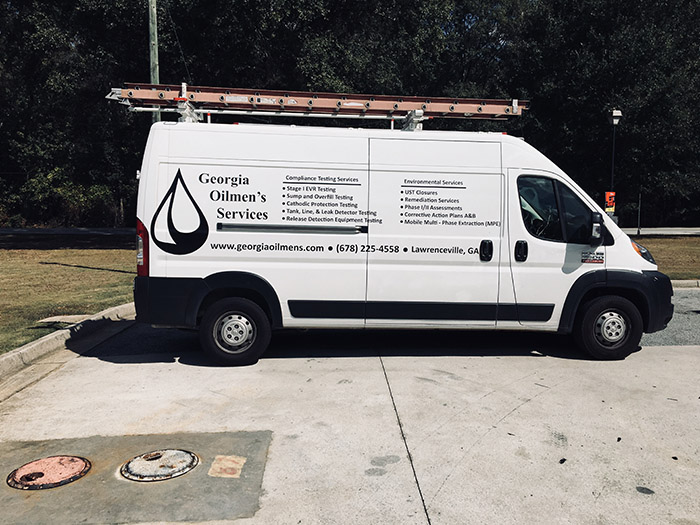 Environmental Solutions
Georgia Oilmen's Services performs tank testing services and inspections in Georgia, Florida and Alabama to both underground and aboveground storage tanks. With over 20 years of experience in the environmental consulting and remediation industry, our team is experienced and proven in ensuring your tanks are compliant.
Fuel Storage Tank Testing
Testing the components within your storage tank system is imperative in helping to prevent leaks from occurring and maintaining compliance. As part of our testing process, we assess your entire tank system and the related product piping. Testing your entire system allows you to detect leaks before they become major, expensive and dangerous problems.
For a tank testing team you can trust, contact Georgia Oilmen's Services today. You can also reach our team by phone at (678) 225-4558.
What Our Clients Say
"I can't tell you how much reassurance there is in having someone present at the site that you know is representing the best interest of both you and the environment...Through GOS we were able to avert a potential disaster and come to a practical resolution to the satisfaction of all parties involved..."

Rodney Ownbey
Ownbey Enteprises, Inc.
Testing Technology
Our technology is not limited by your petroleum product, and our team can run tests on tanks that are empty or full; fuel amounts are not a factor. Our methods meet Federal EPA standards and regulations, and our team is trained and experienced to perform even the most technical of tasks including:
Precision line tightness testing - Utilizing pressure-volumetric methodology to test both rigid and flexible piping systems. Learn more.
Release detection - To ensure proper operation within manufacturer specifications
Cathodic protection testing - Testing both Galvanic/STIP-3 and Impressed Current Systems. Learn more.
Tank monitoring certification - To verify that the probes and sensors are working properly (certified on Gilbarco/Veeder-Root and Incon systems)
Enhanced Vapor Recovery (EVR) - Includes Stage II testing (as neccessary), pressure decay, dynamic pressure, liquid blockage, air to liquid ratio and pressure/vacuum vent valve testing.
To learn more about our tank testing process, to request a quote or to speak to a team member, contact us today.