CAP - Part A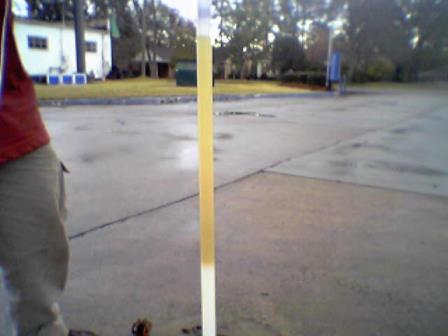 A Corrective Action Plan (CAP) - Part A normally consists of the installation of three groundwater monitoring wells to determine the source(s) of contamination in soil or groundwater.
During installation of these wells, soil and groundwater samples are collected and assayed for the presence of petroleum constituents. A survey of potential receptors, including drinking wells, streams, and lakes, is conducted.
An estimate of the direction of groundwater flow is calculated to determine whether contamination is likely to impact any of the potential receptors.
If free product is detected during field activities, a program for recovery is immediately implemented with approval from the owner of the site. Initiating immediate free product recovery reduces the contaminant migration potential and can significantly reduce the final cost of the project
About our experience
Georgia Oilmen's Services, Inc. (GOS) has completed over 500 CAPs. We maintain a minimalist philosophy with our CAP - Part A recommendation. Along with the CAP - Part A report, GOS prepares the necessary paperwork to receive reimbursement from the state's Underground Storage Tank Trust Fund, if the site is eligible. If the CAP – Part A findings indicate a status of "No Further Action Required" (NFAR), GOS will pursue a status of NFAR with the Underground Storage Tank Management Program (USTMP). If site conditions do not warrant an NFAR status, GOS will work towards the acquisition of a "Monitor Only" status for the site. Typically, two years of groundwater monitoring is required. Should contaminant levels require a more aggressive approach, a CAP - Part B will be required.
Have questions about our CAP - Part A process? Don't miss our FAQs! Please contact us to learn more.