Underground Storage Tanks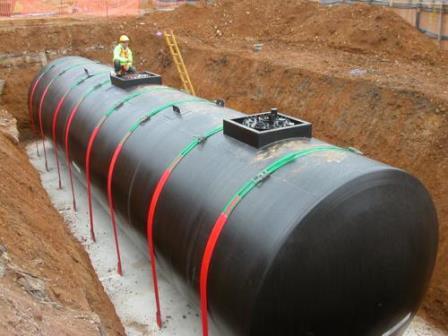 For more than 20 years, Georgia Oilmen's Services has specialized in providing underground storage tank services to clients in Georgia, Florida and Alabama.
According to the EPA (Environmental Protection Agency) a tank is considered an underground storage tank (UST) if a minimum of ten percent of its total volume is below ground. Total volume includes the tank itself and the piping that is attached to it.
Businesses, both large and small, trust us to provide cost-effective underground storage tank services. The longevity of these tanks relies on proper maintenance. Tank owners should follow strict procedures with their tanks. Not only will it help protect the environment from a potential leak or other harmful impact, it will also help them avoid hefty fines or penalties from regulating agencies.
UST Services We Offer in Georgia, Florida & Alabama
Common Issues
Below are some of the common tank problems we see that we can help improve:
Improper abandonment of old tanks that are recently discovered
Out of service tanks that need to be removed
Temporarily out of service tanks that need to be put back into operation
Improper record keeping and lack of compliance record keeping
Water/bacteria/fungi/debris buildup within the tank
Leaking tank, piping, fitting or dispensers
Inconclusive tightness testing results
Contact Us
If you have a storage tank question or service need, trust the professionals at GOS. Request a free quote or more information on our UST services today to get started. Ready to talk to someone right away? Give us a call at (678) 225-4558.