Florida Environmental Remediation Services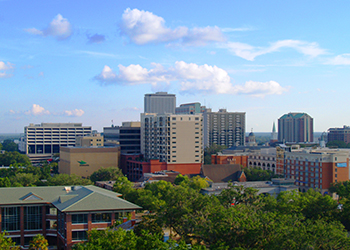 Georgia Oilmen's Services was formed as a subsidiary of the Georgia Oilmen's Association in 1996.
Our purpose is to provide cost effective, quality environmental consulting and remediation services that help ensure our customers meet all state and federal regulations and can continue business uninterrupted.
Our Services
Georgia Oilmen's Services specializes in soil and groundwater remediation solutions, providing, but not limited to, the following services:
Limited Site Assessments (LSA)
Low-Scored Site Initiative (LSSI)
Remedial Action Plans (RAP)
Risk Based Corrective Action (RBCA)
Source Removal, including Large Diameter Auger (LDA)
Mobile Multi – Phase Extraction (MPX) for free product abatement, and reduction of dissolved phase contamination
Pilot Testing for MPX/Air Sparge/Soil Vaper Extraction
Fixed Based and Episodic Remediation Capabilities
Active Remediation Monitoring (ARM) and Natural Attenuation Monitoring (NAM)
Underground Storage Tank Maintenance, Removal and Closures
Contact Us
As a recommended Agency Term Contractor for FMPA we provide investigation and remediation services for the petroleum and convenience store industry. To learn more about our service capabilities, to speak to a team member or to request a free quote, contact us today or give us a call at 850-382-9232.
Our Service Areas
Georgia Oilmen's Services serves the state of Georgia and the Florida region. With headquarters located in Lawrenceville, Georgia and Tallahassee, Florida we are positioned to provide the right resources at the right time. Major service areas include:
Alford
Atlantic Beach
Baker
Crawfordville
Defuniak Springs
Fernandina Beach
Ft. Walton
Jasper
Lake City
Marianna
Monticello
Panacea
Memberships & Certifications
Georgia Oilmen's Services is a member of the Florida Petroleum Marketers and Convenience Store Association (FPMA)and is a recommended contractor of the Florida Department of Environmental Protection Petroleum Restoration Program. All of our staff are certified, experienced professional environmental service providers.