Contamination Observed during Excavation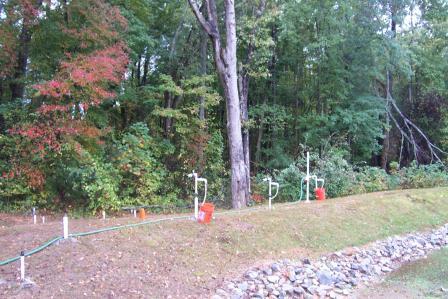 The Site
The site is an active retail gasoline station located in Peachtree City, Georgia, that currently contains three 8,000-gallon gasoline underground storage tanks (UST), one 6,000-gallon diesel UST, one 2,000-gallon kerosene UST, and associated dispensers. Elevated dissolved phase groundwater contamination was initially identified at the site during excavation activities conducted on an adjacent property.
Soil excavated for the construction of a retention wall was identified to have been impacted by the petroleum released from the subject site. Additionally, vapors were entering the sanitary sewer system located directly adjacent to the site, and the presence of petroleum vapors entering adjacent building via the sanitary sewer system prompted emergency response activities in April 1997.
As a part of the initial investigation completed at the site, a vapor extraction system was installed to mitigate the impact to the sanitary sewer the utility trenches. Beyond the observed impact to utility trench, the next nearest potential receptor is a surface water body (creek) located approximately 365 feet southeast of the site.
The Plan
A Corrective Action Plan (CAP) – Part B was submitted to the Underground Storage Tank Management Program (USTMP) in February 2007.
The CAP – Part B objectives included:
The installation of injection wells
The application of In-Situ chemical Oxidation (ISCO) technology to remediate the dissolved groundwater contaminate plume to within 5,000 micrograms per liter (μg/L) dissolved Benzene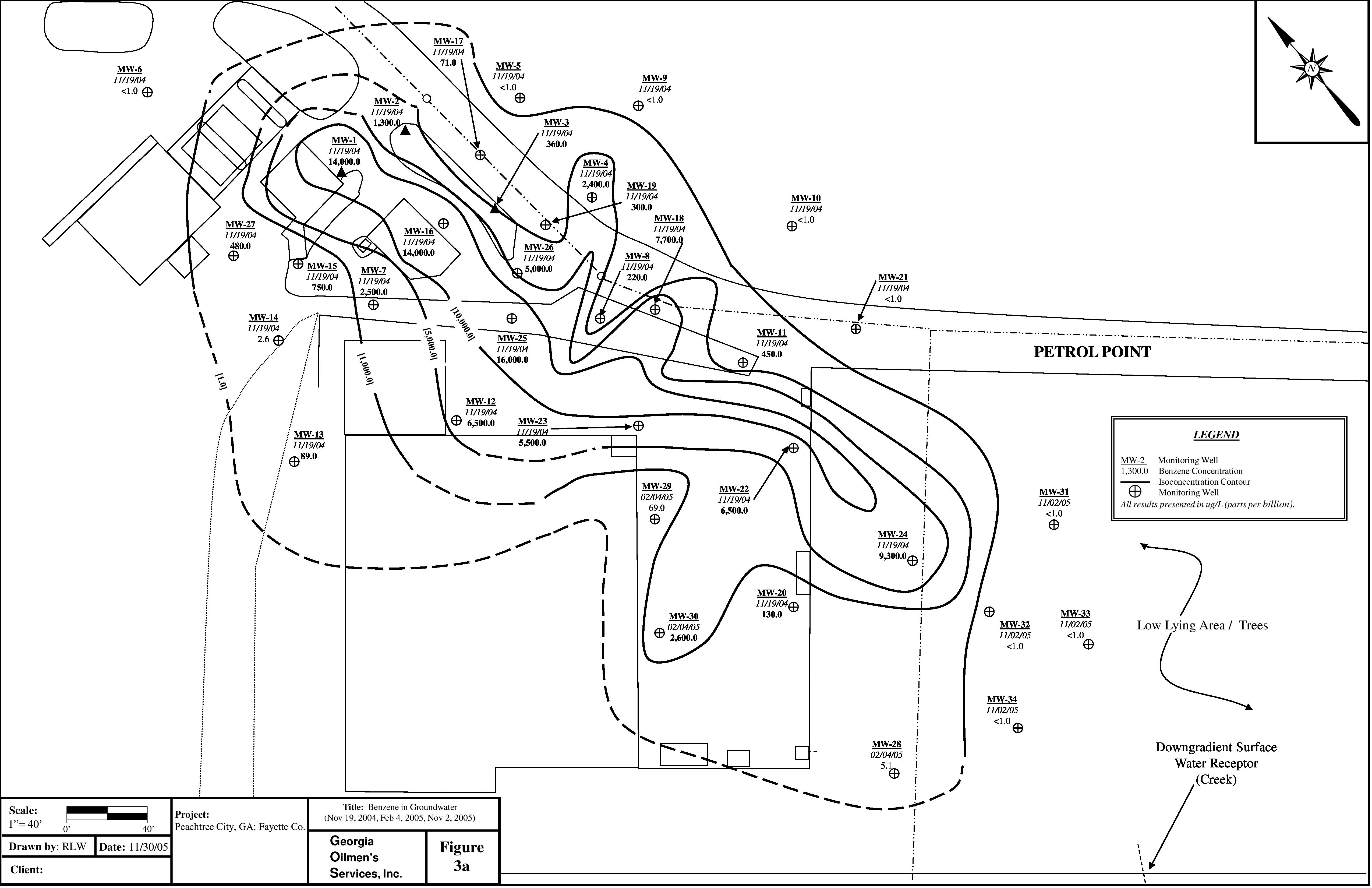 Additionally, a series of mobile multi-phase extraction (MPE) events were proposed to remediate the groundwater adjacent to the underground storage tank system. An initial ISCO application was to be followed by groundwater monitoring, and additional ISCO applications as necessary. In a letter dated April 9, 2007 the USTMP technically approved the CAP – Part B.
Historical Site Conditions
Prior to remediation, dissolved phase Benzene groundwater contamination had historically been detected in groundwater samples collected from 28 out of 40 monitoring wells at a maximum concentration of 18,000 parts per billion (ppb). The dissolved phase groundwater contaminant plume extended to 330 feet, stretching across two adjacent properties and threatening the adjacent surface water body.
Remedial Process
During the remedial phases of the project, 180 injection wells were installed at the site. Between October 2007 and June 2010, four ISCO injection events and eight groundwater sampling events were conducted at the site. Additionally, seven mobile multi-phase extraction events were completed at the site.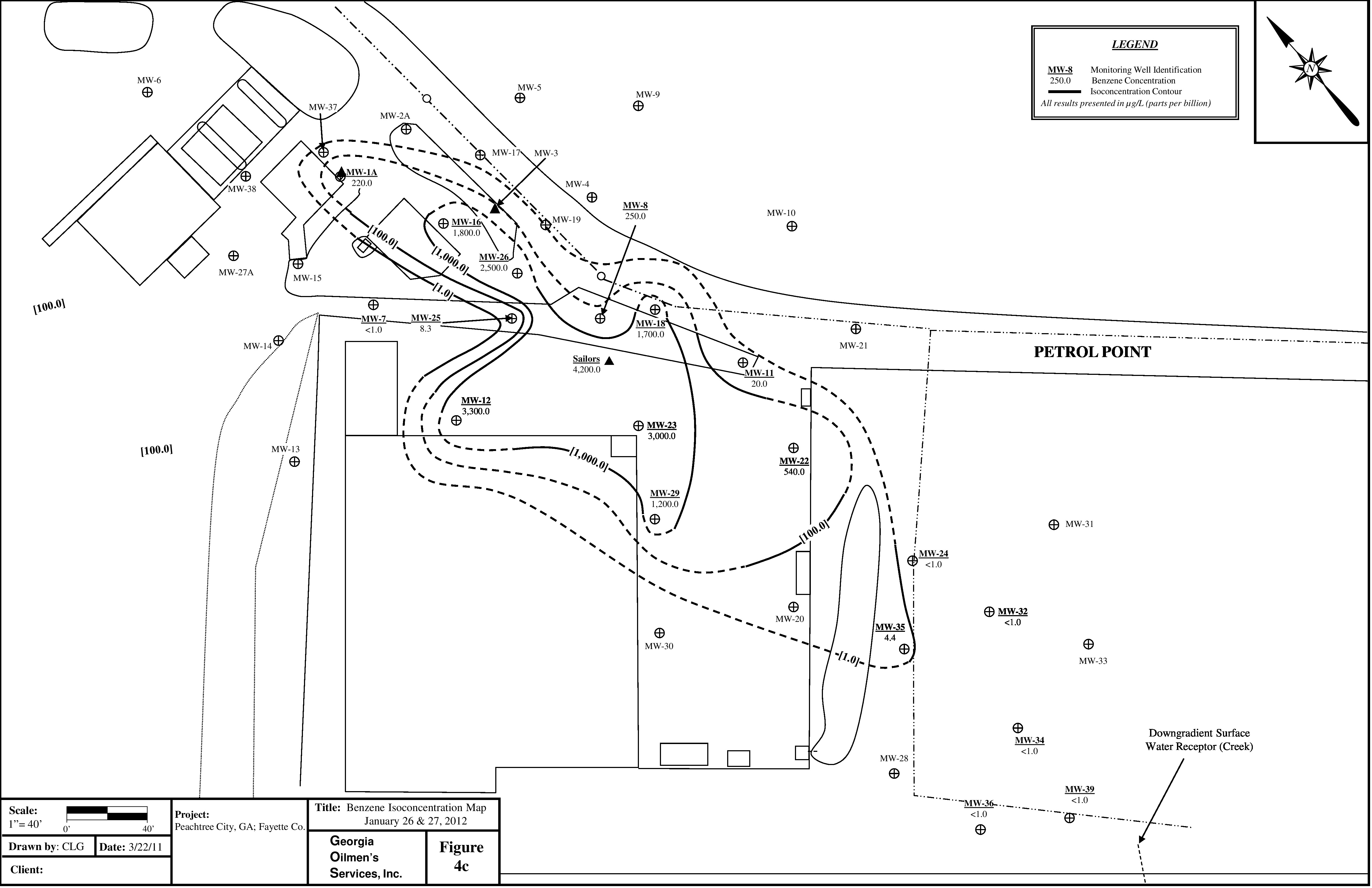 Results
Significant reductions in the total groundwater contaminant concentrations had been observed across the site since the remedial phases were initiated and the corrective action objectives for the subject facility were met. The USTMP granted the site a status of No Further Action (NFA) Required on June 29, 2012.
Total Costs
The total costs of the project to completion are approximately $894,735.
To learn more about Georgia Oilmen's Services, please contact us.