Groundwater Remediation
With a full-service environmental team that includes scientists, technicians and environmental professionals, Georgia Oilmen's Services (GOS) is capable of performing cost-effective groundwater remediation. Through sampling and water monitoring, groundwater remediation helps to ensure safe communities. For business that suspect contaminants have leaked into the soil or groundwater it is important to consult with a remediation professional to ensure no fines are incurred. Learn more about what can cause water contamination and what steps to take.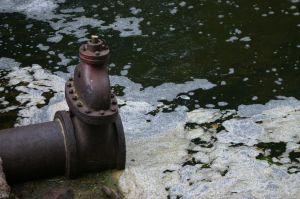 Water Remediation Services
Groundwater Treatment & Technology
Our groundwater remediation method includes equipment and processes that treat contaminants in surface and groundwater. Most importantly, our team takes the time to understand your budget and concerns and customize a remediation plan that accommodates your on-site business activities. Before performing any treatment we will identify all possible contaminants on your property. Once exacts pollutants have been identified we can design an effective remediation plan that may include dual phase extraction, chemical oxidation or other remediation technologies.
For over 15 years we've been a trusted environmental consulting firm for many industries across the Southeast. Having completed remediation projects all over Georgia and Florida, we understand what it takes to meet objectives at budget while causing the least amount of disturbance to daily business activities. Water contamination shouldn't mean that business has to stop.
Contact Us
Contact us to learn more about our groundwater remediation plans.