Soil Sampling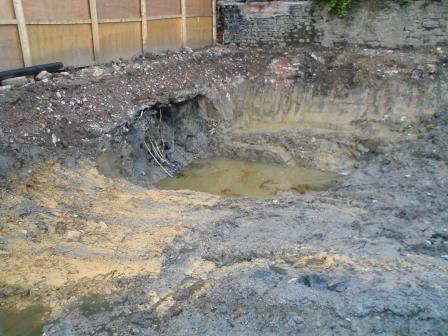 Soil sampling is just one of many soil remediation techniques employed by Georgia Oilmen's Services. Our soil contamination testing is performed on site by certified technicians. Once contaminats are identified our team will work to extract or wash the soil and provide a remediation plan to prevent any further contamination.
Soil Sampling Techniques:
Organic vapor screening
Geo-probing
Membrane interfacing probing
Light-induced fluorescence
Common Soil Pollutants:
High levels of pesticides and herbicides
Petroleum contaminated soil from leaks
Lead contamination
Pharmaceuticals and personal health care products
Soil Remediation Plans
While some toxins may occur naturally in soil, it is more often the case that human activity causes pollution that provides a health concern for people who come into direct contact with it or consume foods grown in polluted soil. Following our soil contamination testing, GOS works with you to identify the best remediation plan for your timeline and budget. For more information, please contact us.