Underground Storage Tank Regulations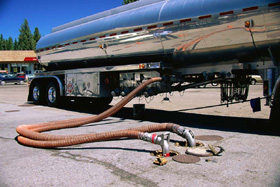 Georgia Oilmen's Services provides environmental consulting and remediation to private and government agencies throughout Georgia and Florida. As a member of the Florida Petroleum Marketers Association and the Georgia Tank & Environmental Contractors Association, we stay up to date on regulations and important legislation. We're actively involved in decision making processes for underground storage tank laws and ensure our customers are represented in state and federal level decisions.
Underground Storage Tank Laws
Underground storage tank requirements provide UST operators and land owners with guidelines to avoid costly fines and remediation. Consulting with an environmental professional about the following areas of UST regulation will ensure your team is safe and your property remains an asset.
Compliance Management
Our full range of fuel tank services can help you maintain compliance with these state regulations.
Contact Us
Need more information on the laws and regulations surrounding USTs? Georgia Oilmen's Services can help. Contact us today.