Water Contamination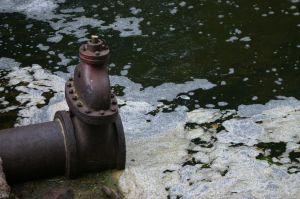 Water contamination can result from petroleum leaks, chemical spills and even waste water run. Regardless of its origin, hazardous waste of any kind within our water systems is a detriment to vital ecosystems. If you suspect contamination from a storage tank on your propery, it's important to contact an environmental consultant to avoid fines and keep waterways clean. Georgia Oilmen's Services supervises the installation of monitoring wells to collect samples for analysis and provides additional environmental remediation if necessary.
Water Contamination Resources
As a leading Georgia remediation company, Georgia Oilmen's Services works closely with state agencies to ensure that environmental standards are upheld. Below are resources about protection guidelines and laws:
Contact Us
For environmental remediation services in Georgia or Florida, contact us.